ZRD324 3/8 inch Air Reversible Drill
The tools feature an innovative and ergonomic composite housing and textured rubber grip that insulates against cold temperature and vibration and provides great comfort and controllablilty.

The ZRD324 Air Drill features one-piece gear box structure that runs smoother and lasts longer.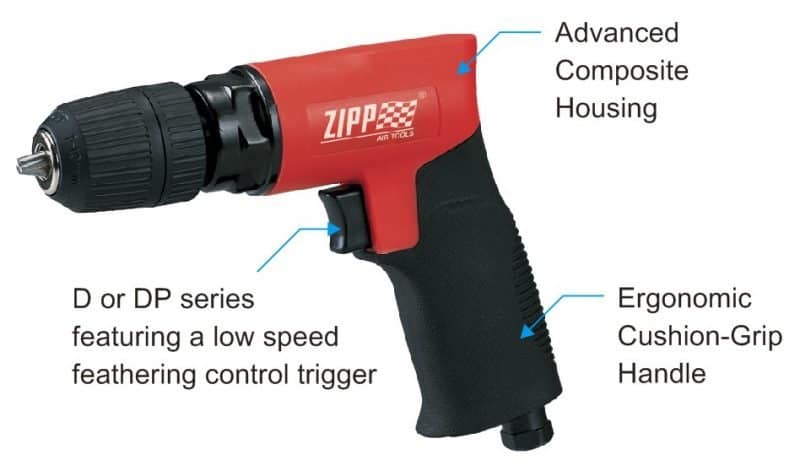 Advanced Composite Housing

D or DP series featuring a low speed feathering control trigger

Ergonomic Cushion-Grip Handle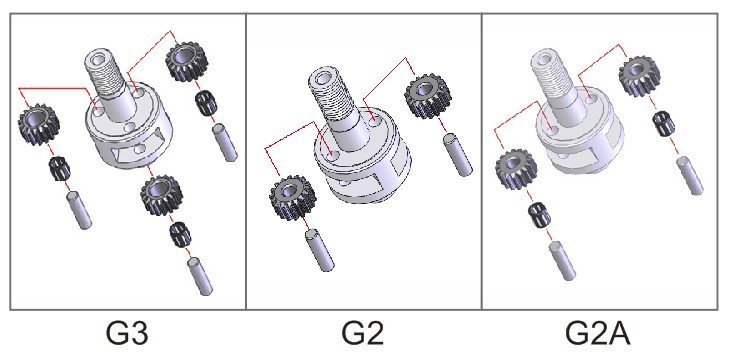 Gear box potions :
One-piece gearbox for heavy duty application.

Combination gearbox for general application.
Specification:
Chuck Size: 3/8(10) inch(mm)

Spindle Thread: 3/8″-24

Net Weight: 2(0.9) lbs(kgs)

Length: 7.6(195) in.(mm)

Free Speed: 1800 rpm

Air Inlet Size: 1/4 inch-NPT/PT

Min. Hose Size: 3/8(10) inch(mm)

Avg. Air Cons.: 4 cfm
Model

Chuck




Size




inch(mm)

Spindle




Thread

Net Weight




lbs(kgs)

Length




inch(mm)

rpm

Air Inlet




inch

MinchHose




Size




inch(mm)

Avg.




Air Cons.




cfm

ZD322

3/8(10)

3/8″-24

2(0.9)

7.6(195)

2600

1/4

3/8(10)

3.7

ZD322P

3/8(10)

3/8″-24

2(0.9)

7.6(195)

2600

1/4

3/8(10)

3.7

ZD323

1/2(13)

3/8″-24

2.6(1.2)

9(230)

900

1/4

3/8(10)

3.7

ZD323P

1/2(13)

3/8″-24

2.6(1.2)

9(230)

900

1/4

3/8(10)

3.7

ZRD324

3/8(10)

3/8″-24

2(0.9)

7.6(195)

1800

1/4

3/8(10)

4

ZRD324P

3/8(10)

3/8″-24

2(0.9)

7.6(195)

1800

1/4

3/8(10)

4

ZRD324D

3/8(10)

3/8″-24

2(0.9)

7.6(195)

1800

1/4

3/8(10)

4

ZRD324PD

3/8(10)

3/8″-24

2(0.9)

7.6(195)

1800

1/4

3/8(10)

4