ZWR-3212 Laser welding removal Tool
Benefits
Compact angle head housing design for quick and easy use.

Ergonomic Grip

0.5hp Powerful & Durable

Ideal tool & specifically designed to deal with the latest technique in vehicle assembly laser welding
Features
High speed cutting wheel made of a specially hardened metal. Depth of cut limitation-optional at either 0.8-1.0mm. The depth limiter ensures that the lower panel doesn't get damaged.

Protection guard (transparent acetate material ) design for safety protection.

High quality manufacturing and materials guarantee durability.

High quality alloy steel for internal gears with precision gear teeth design for prolong the gear life.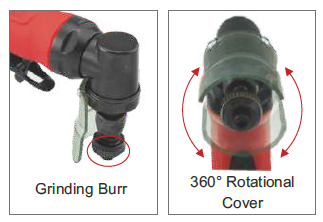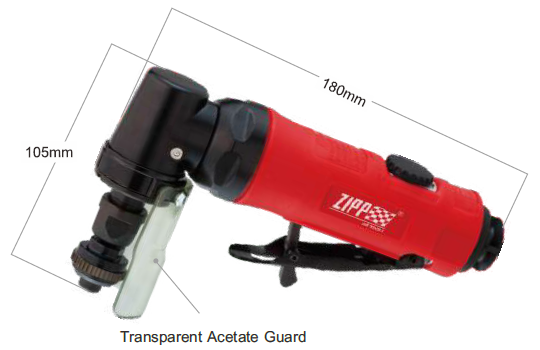 Transparent Acetate Guard
ST210145




Cutting Wheel




25 x 4mm Diameter

Solid Tungsten Carbide Cutting wheel with TiAINcoating.

Superior for high speed and dry cutting

ZST210144


(Shaft for 6mm collet)


ZST210144.1




(Shaft for 1/4″ collet)

Shaft for Cutting Depth 0.8mm for 25mm Cutting Wheel

ZST210144.2




(Shaft for 6mm collet)




ZST210144.3




(Shaft for 1/4″ collet)

Shaft for Cutting Depth 1.0mm for 25mm Cutting Wheel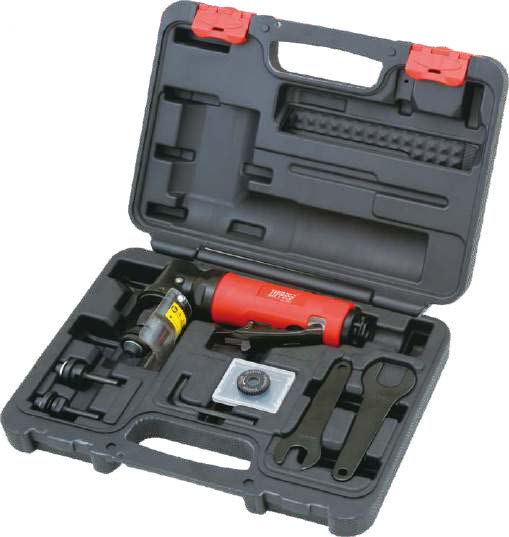 ZWR-3212K


Laser welding removal Tool Kit

Specifications
1 pc Laser welding removal Tool

2 pcs Spanners

1 pc Cutting Wheel

1 pc Hex

1 pc Depth 0.8mm Shaft

1 pc Depth 1.0mm Shaft


1 pc Blow Molded Case
Specification:
Collet Size: 1/4(6) inch(mm)

Net Weight: 1.5(0.7) lbs(kgs)

Length: 7(180) in.(mm)

Free Speed: 11000 rpm

Air Inlet Size: 1/4 inch-NPT/PT

Min. Hose Size: 3/8(10) inch(mm)

Avg. Air Cons.: 3.5 cfm